Monthly Mineral Chronicles Volume 6 Issue 4 is now available here.
This month, in this 79 page full-colour issue we have the following articles:
Locality Snippet – Fosterville Gold Mine, Victoria, Australia. This month, we visit the largest gold producing mining operation in Victoria.
Ada Etta Mine in Lordsburg, New Mexico. This month, Rolf revisits some specimens collected back in the 1970s.
Mineral Snippet – Ningyoite
Minerals and Elements: Chlorine. The next in the series on elements and minerals. This month, we look at Chlorine, another stinky one!
Illustrated Minerals of Australia Volume 2, Part 7 – Ferro-edenite to Ferro-tschermakite. The next installment of a significant undertaking documenting the 1,500 or so mineral species recorded in Australia.
A New Find in the Flinders Ranges, South Australia
Show News. We take a look at the Bendigo Show and Shepparton Gemkana, both in Victoria, the Canberra Rockswap in the Australian Capital Territory, and the Devonport Show in Tasmania.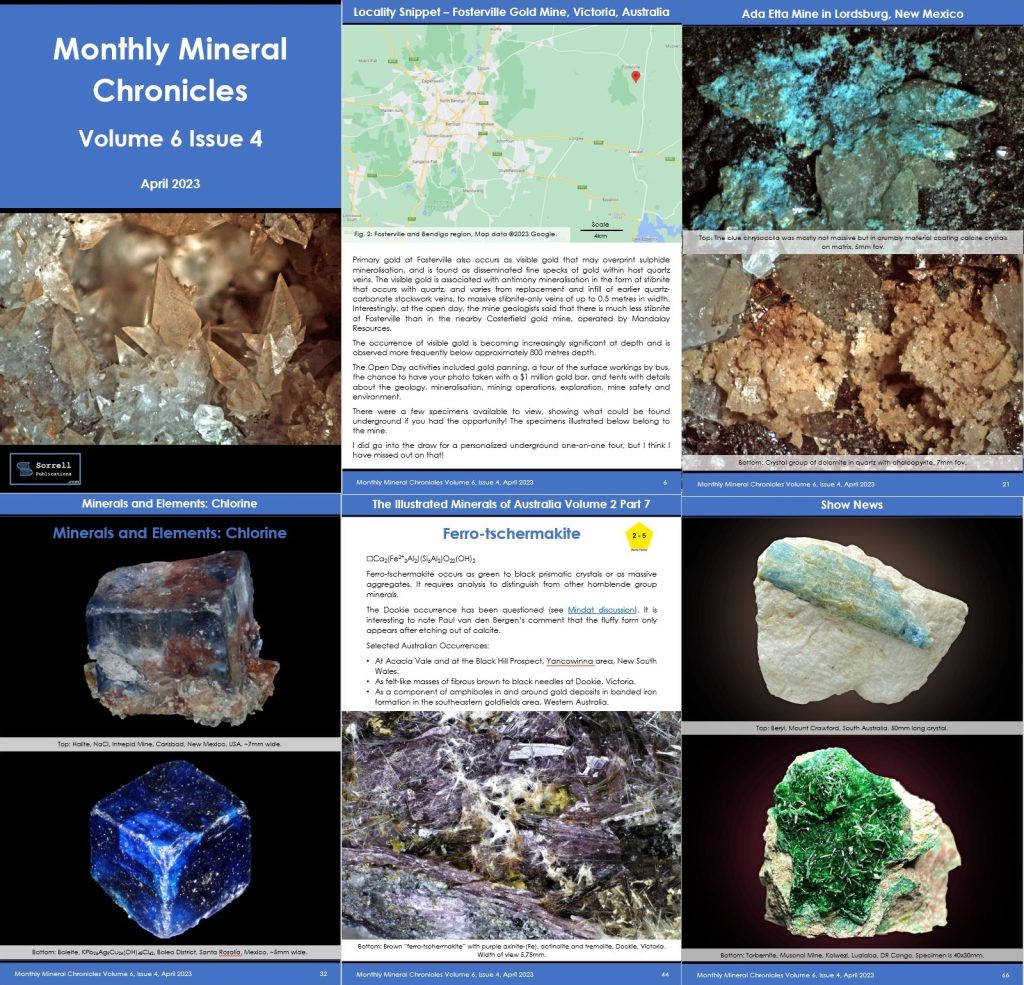 See here for other issues.