Mimetite is a popular mineral among collectors, and is a lead arsenate mineral. It is usually found in the oxidised zone of lead ore deposits, and occurs a variety of habits including flat tabular hexagonal crystals, long prismatic hexagonal crystals, rounded crystals, and even some that look fibrous! However, not all mimetite-looking crystals are mimetite. It can be difficult to distinguish them visually from pyromorphite or vanadinite.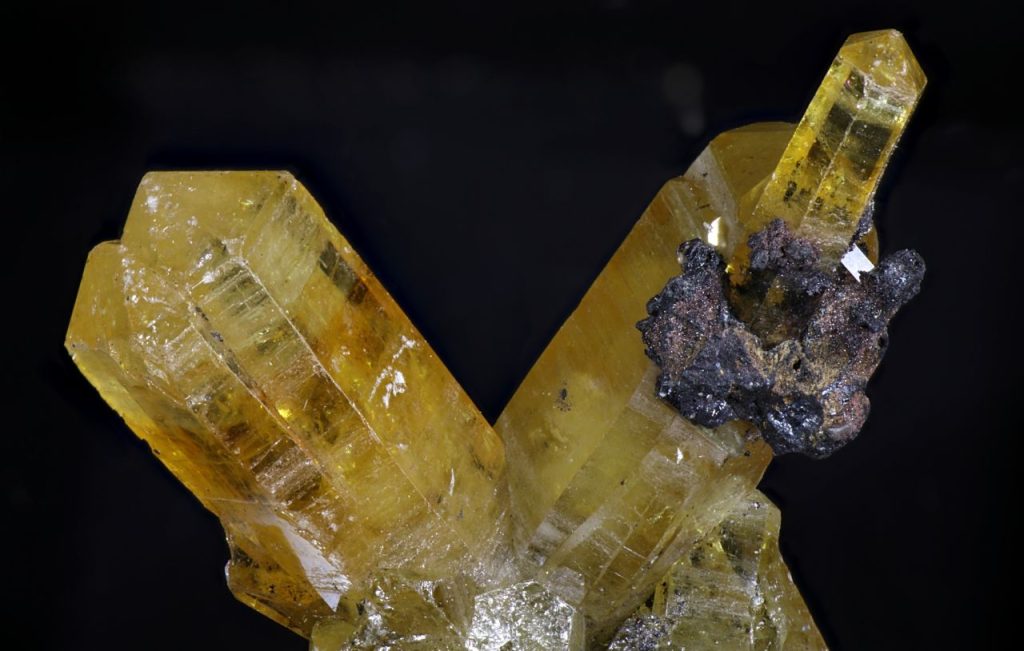 And the colour range, well, wow! It can be colourless, white, and various shades of yellow, orange, red, brown and green. A wide variety to be sure. Sometimes, crystals are even colour-zoned.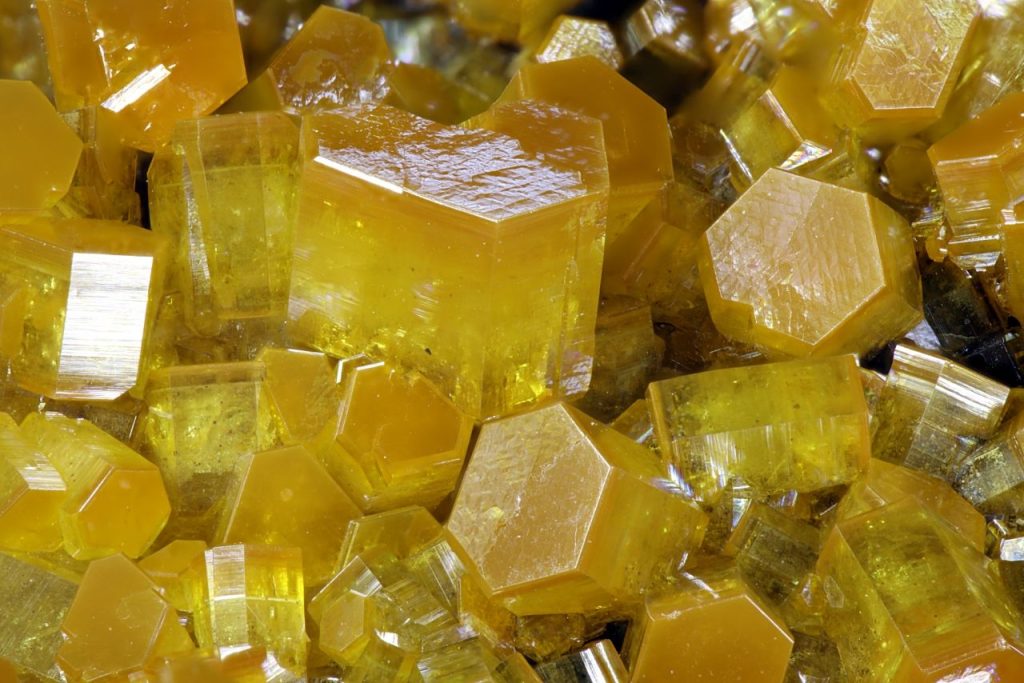 Excellent specimens of this mineral have been found in Tsumeb, Namibia; the Ojuela Mine, Mapimí, Mexico; the Rowley Mine in Arizona, and from the Guatomo Mine ('Hat Yai' mimetite locality), Thailand. But these are just a few localities…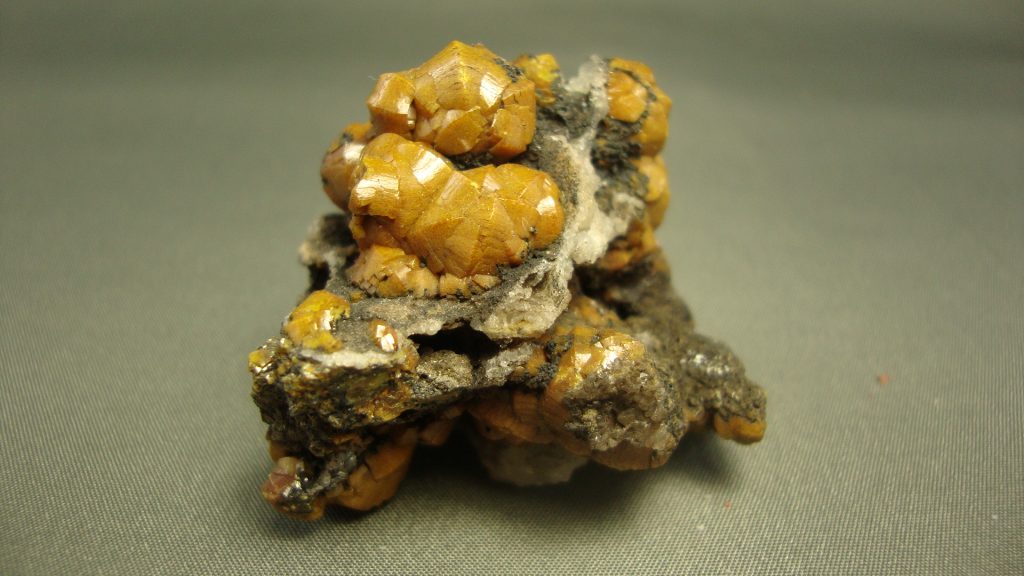 In Cumbria, England, there is an unusual habit known as "campylite". These are very distinctive with most specimens from this area have orange to brown rounded barrel-shaped crystals.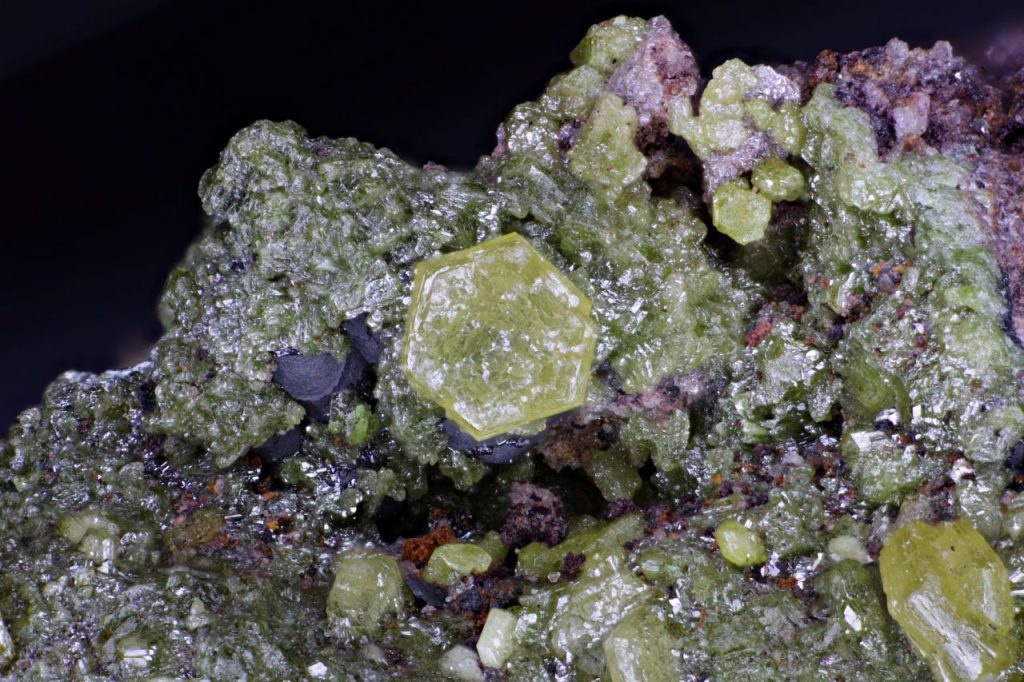 In Australia, the best localities are Mount Bonnie in the Northern Territory; Broken Hill; the Elura Mine in New South Wales; and the Magnet Mine in Tasmania.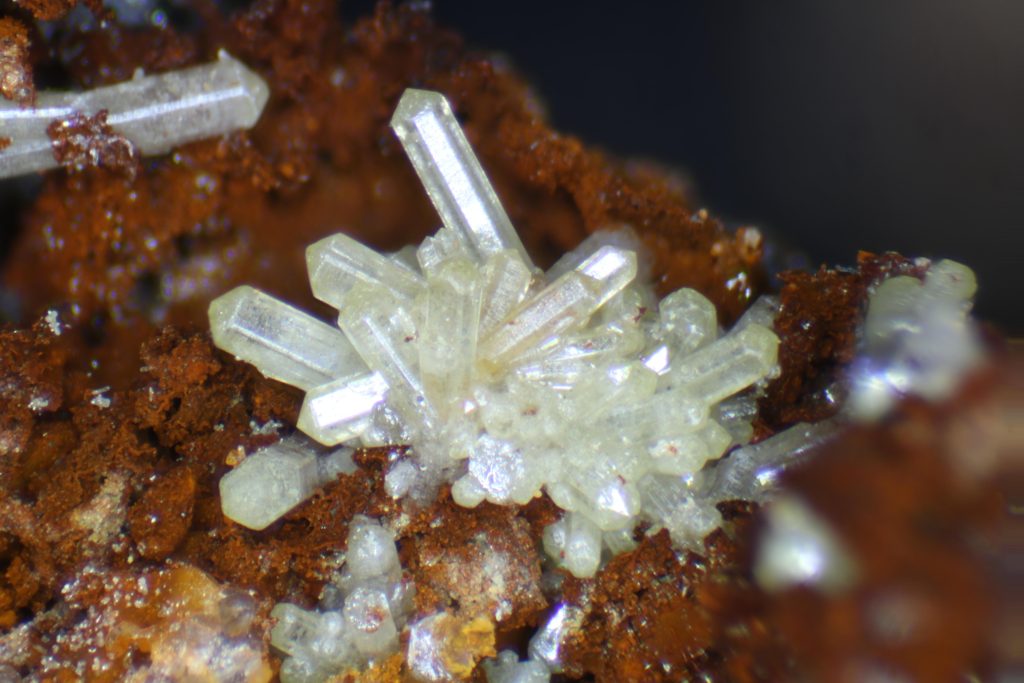 So if you don't have mimetite specimens in your collection, you should seriously think about it!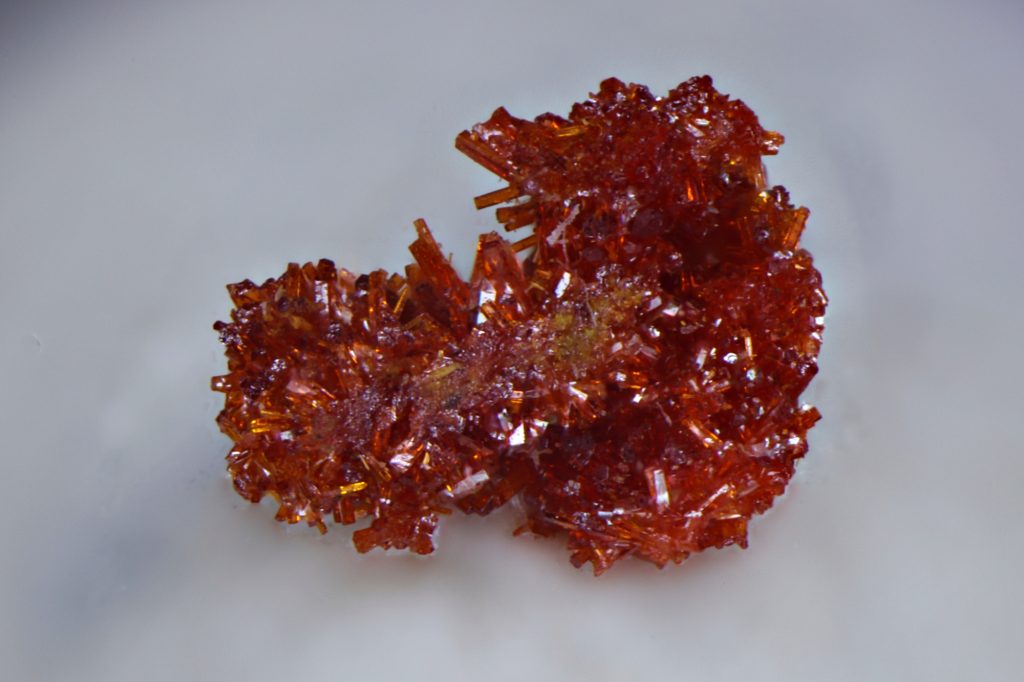 Find out more about this popular mineral on Mindat.org.
And don't forget to check out other mineral entries here!