Monthly Mineral Chronicles Volume 6 Issue 5 is now available here.
This month, in this 71 page full-colour issue we have the following articles:
Cow Canyon, Antelope Springs, Pershing Co, Nevada. This month, Rolf tells up about the journey from being gifted some specimens through to being able to add photos on Mindat.
Mineral Snippet – Imayoshiite
Minerals and Elements: Argon and Potassium. The next in the series on elements and minerals. This month, we look at Argon and Potassium.
Illustrated Minerals of Australia Volume 2, Part 8 – Fersmite to Fluorapophyllite. The next installment of a significant undertaking documenting the 1,500 or so mineral species recorded in Australia.
A Modern Find of Amethyst in New Jersey. Kevin tells us about the find of a lifetime in Paterson, New Jersey.
Locality Snippet – Ilímaussaq, Greenland. This month, we look at a rare suite of minerals from a region with interesting geology.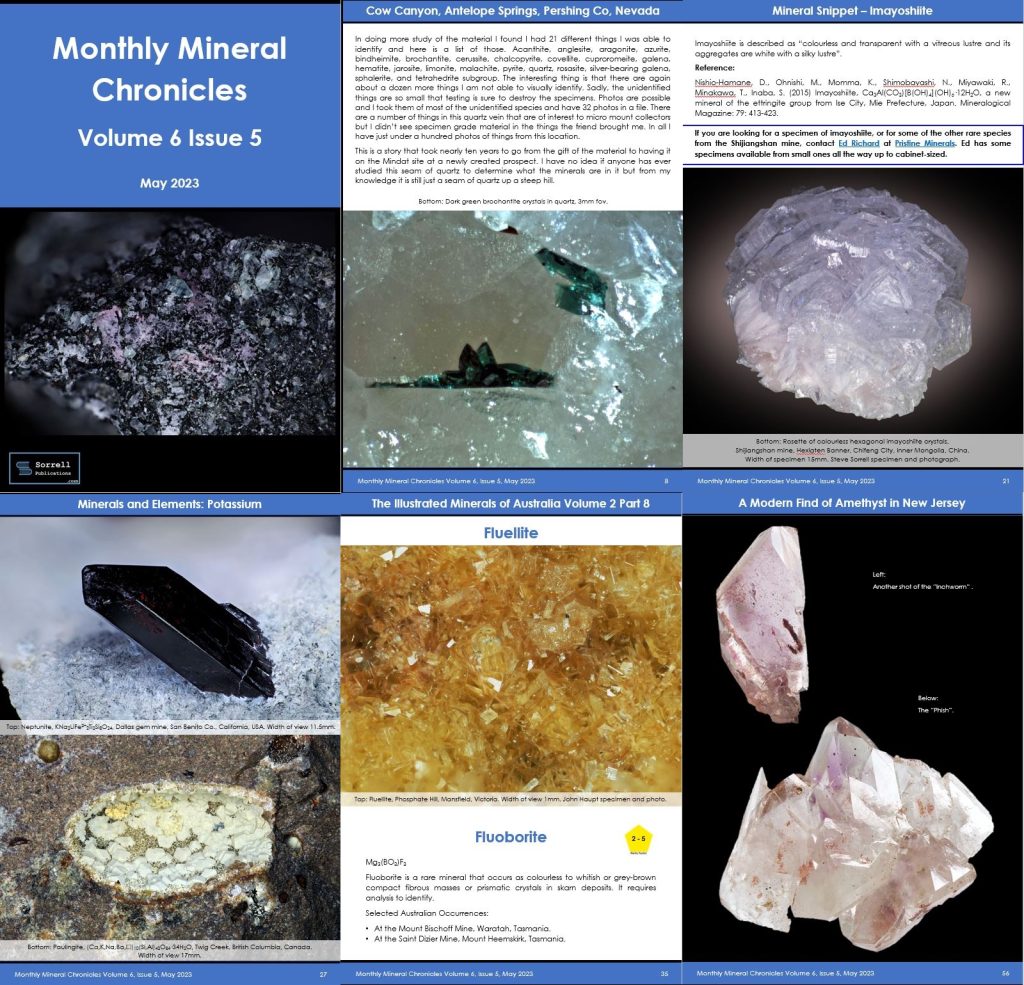 See here for other issues.