Monthly Mineral Chronicles Volume 6 Issue 3 is now available here.
This month, in this 78 page full-colour issue we have the following articles:
Club/Society Membership
Mineral Snippet – Pentahydroborite
Locality Snippet – Moeraki, Otago, New Zealand. This month, we travel to Moeraki on the east coast of the South Island of New Zealand. Home to the famous Moeraki Boulders, and some interesting zeolites.
The Tungsten King Mine, Cochise County, Arizona. This month, Rolf tells us about a tungsten mine 100km east of Tucson.
Mineral Snippet – Haüyne
Minerals and Elements: Sulphur. The next in the series on elements and minerals. This month, we look at Sulphur, the really stinky one!
Illustrated Minerals of Australia Volume 2, Part 6 – Fairfieldite to Ferroaluminoceladonite. The next installment of a significant undertaking documenting the 1,500 or so mineral species recorded in Australia.
Mineral Snippet – Talmessite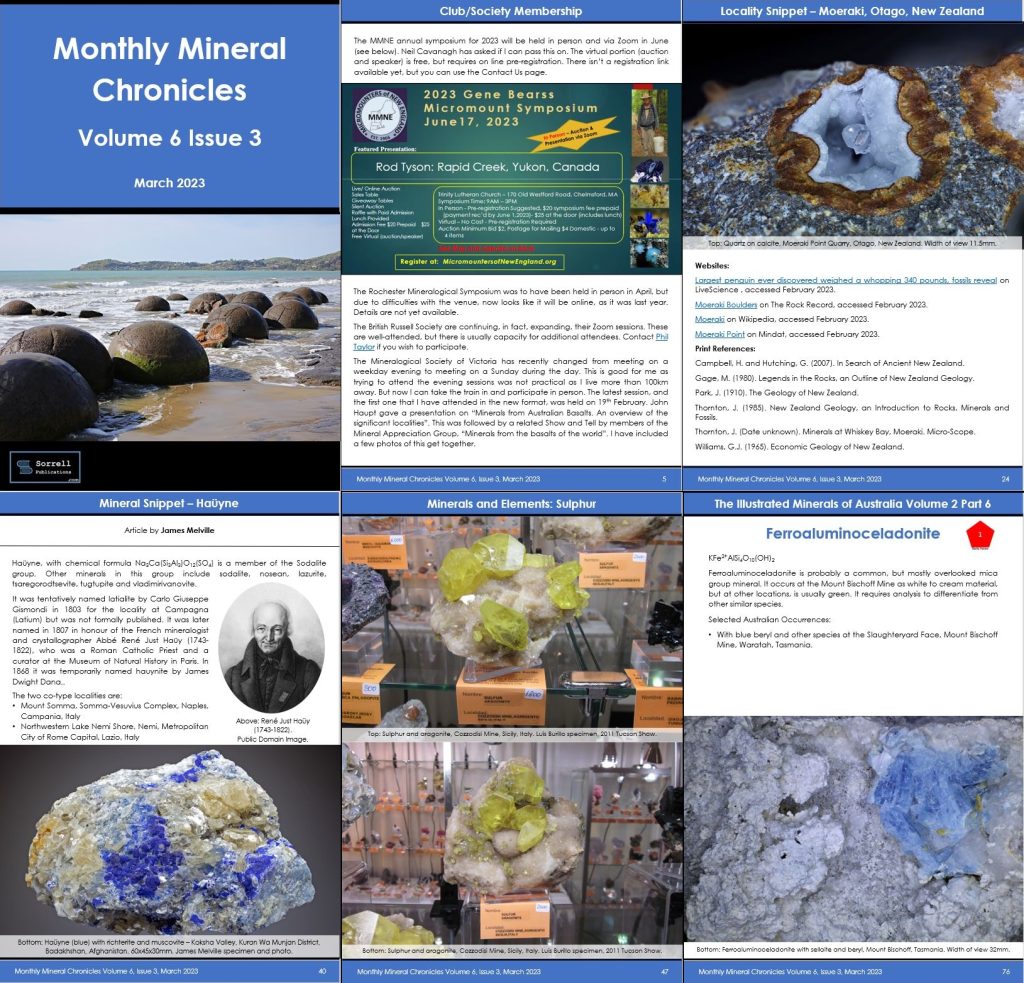 See here for other issues.