Main Lead is an area north of Beaufort, Victoria. It was the subject of an early gold rush (Fiery Creek) in the mid 1850s.
I was fortunate to be able to visit the area today, with the Ballarat Field Naturalists. Old workings from the original gold rush, through to the mid 20th Century workings are clearly visible, and include a water race, numerous puddlers, and many many workings such as shallow pits, sluiced areas, etc. This is all on private property.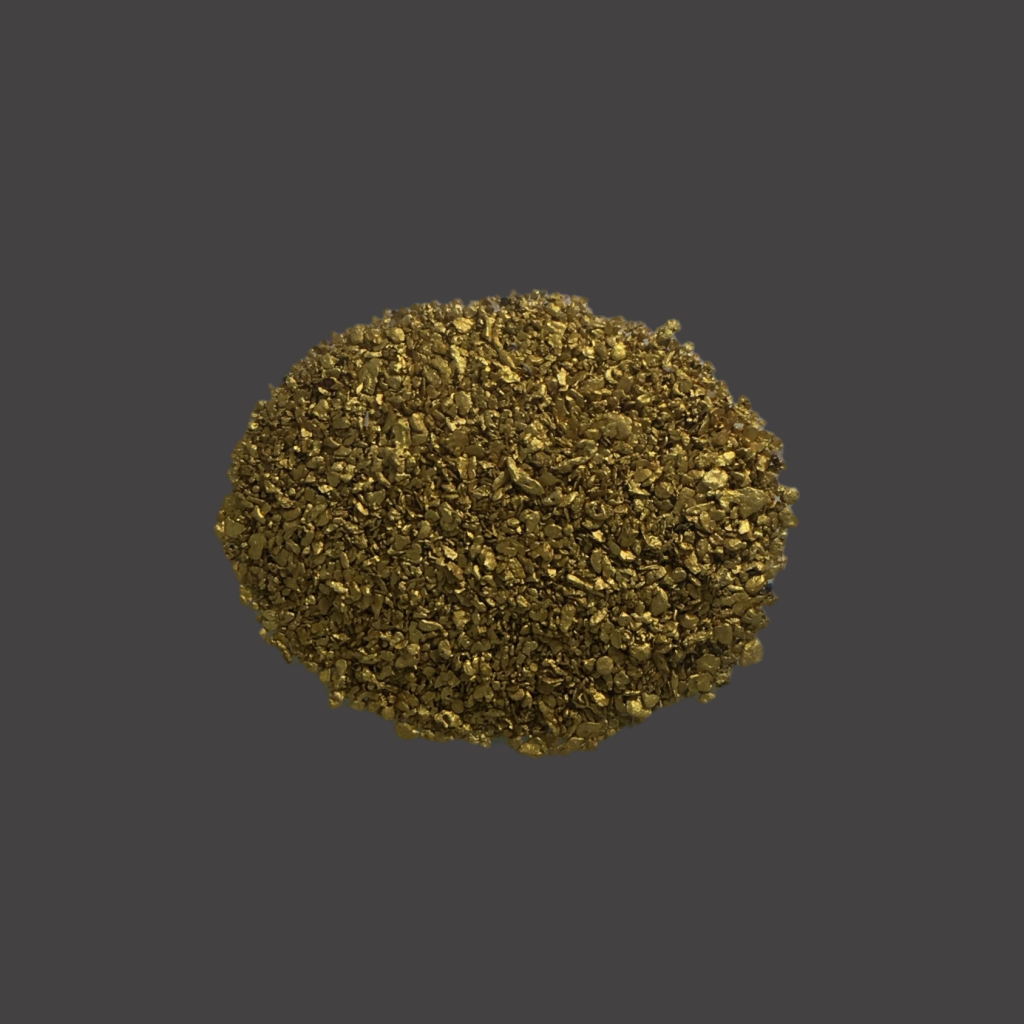 The Fiery Creek gold rush didn't occur on Fiery Creek itself (which is a few kilometres west), but it gave its name to the discovery, on the area that became known as Main Lead.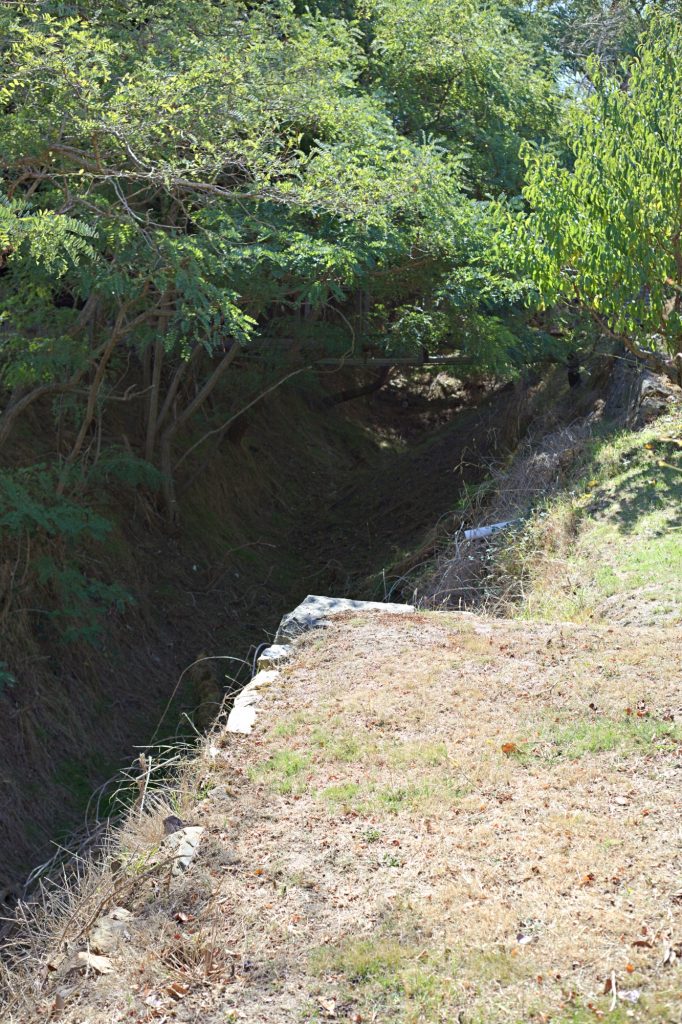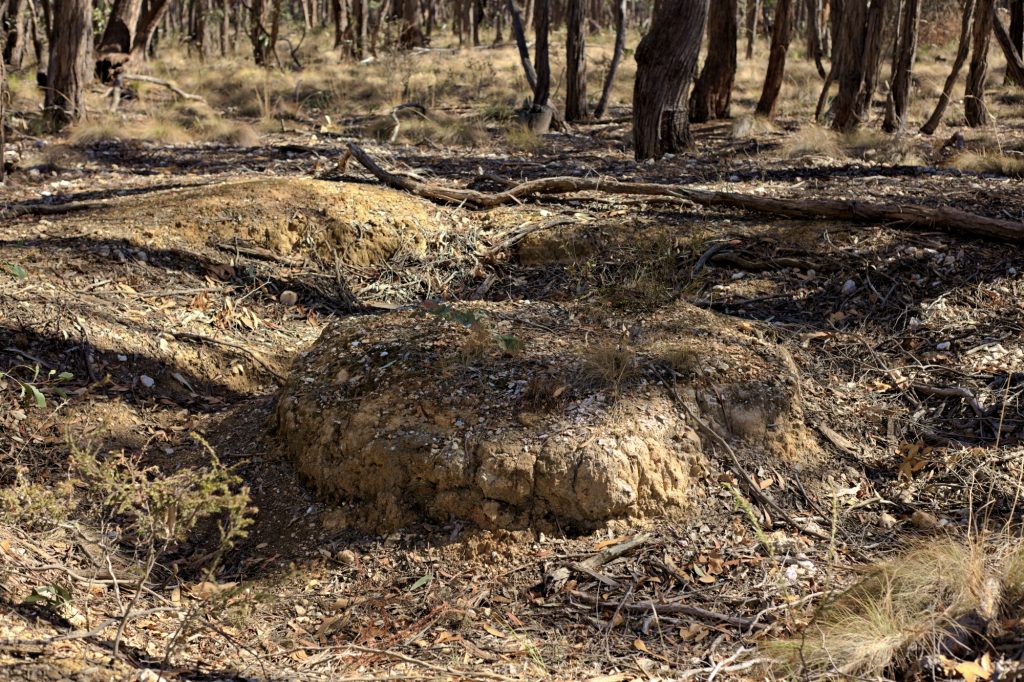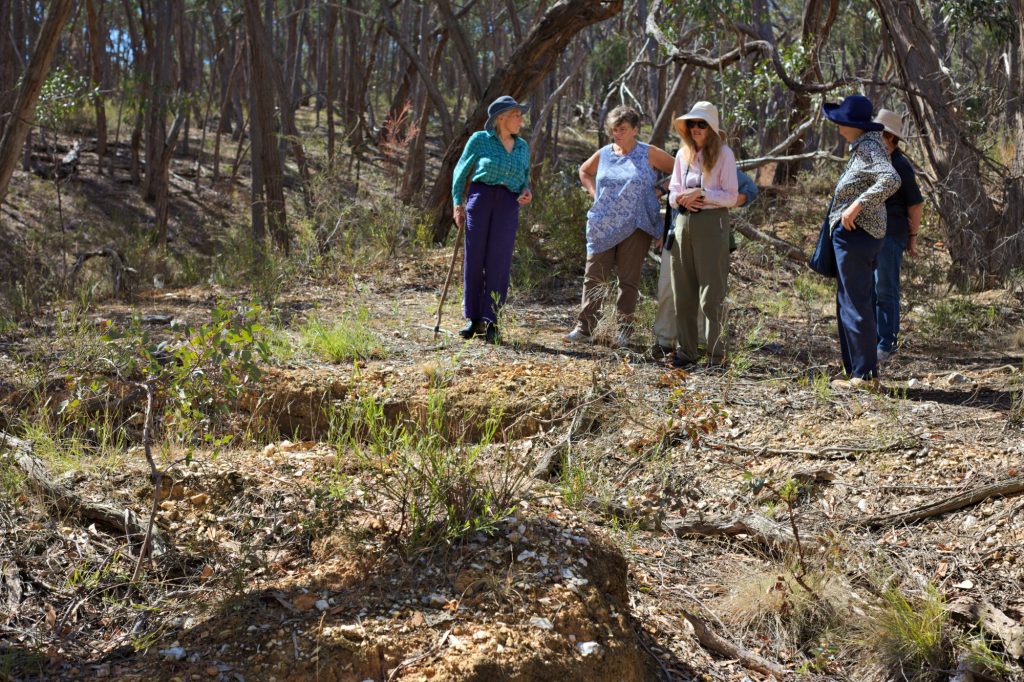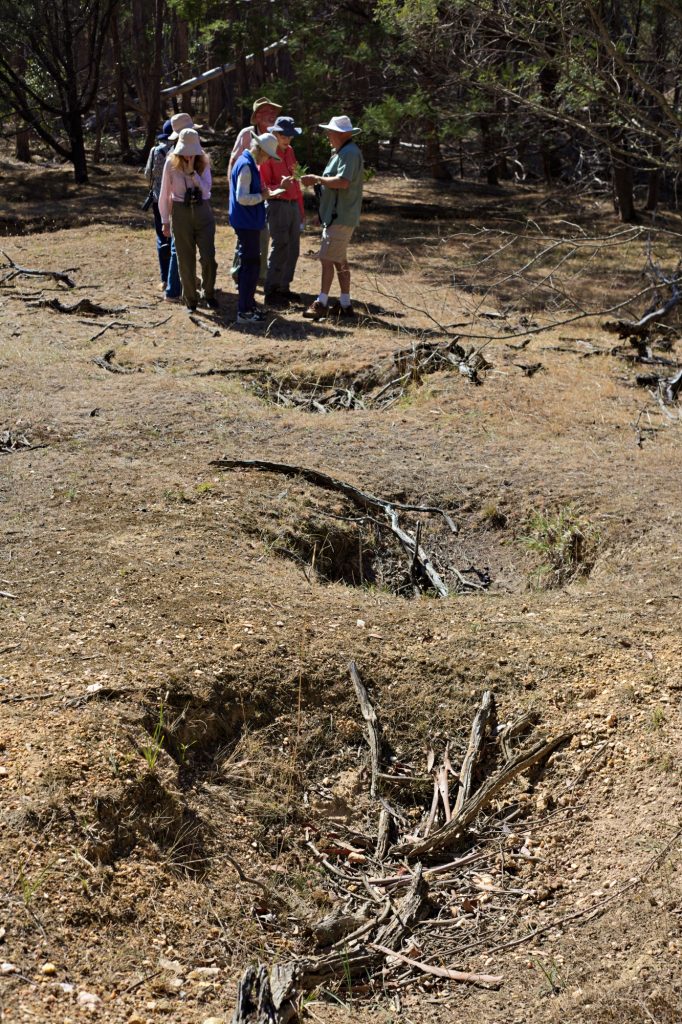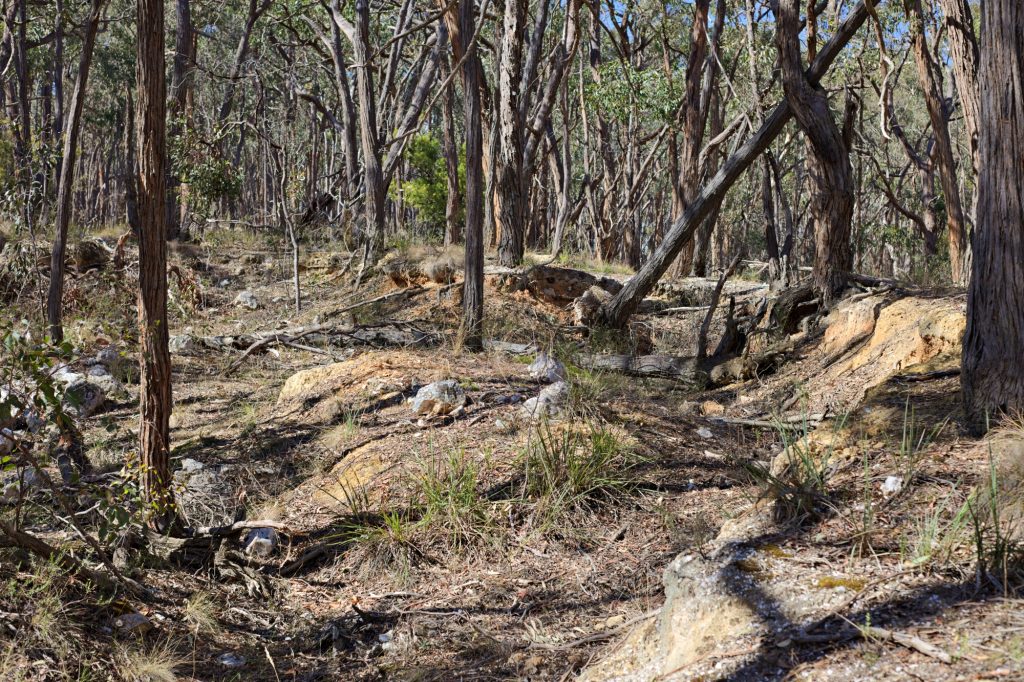 And the weather? Perfect!