Lake Cooper Quarry is situated on the western side of the Corop-Heathcote Road, near to the township of Corop in central Victoria. It is a working quarry producing "road metal" from a metabasite (a subaqueous lava flow), part of the Cambrian Heathcote Greenstone Belt.
Featured image: Lake Cooper Quarry from the Corop-Heathcote Road

For collectors, the quarry has been a source of fine specimens of the zeolite stellerite. This occurs as colourless crystals usually less than 2 mm long. Other minerals associated with the stellerite include calcite and pyrite. Quartz, gypsum, siderite, chalcanthite, brochantite and chrysocolla have been known to occur for some time, although possibly not published anywhere. My last visit to the quarry was in the late 1980s. One of the main features that I remember was a vertical seam of sulphide-rich rock. This showed up in faces on both sides of the quarry.
In August 2004, I passed by the quarry on my way up to visit friends at Echuca (Margaret and Keith Brown). Margaret and Keith had collected at Lake Cooper for many years and showed me some specimens from various trips. Minerals from some of these specimens are reported here for the first time, and include goethite, hematite, opal (as 'hyalite'), and aragonite.
A full list of minerals from the literature and from my personal knowledge is: Albite, aragonite, augite, axinite-(Fe) (previously 'ferroaxinite'), barite, brochantite, calcite, chalcanthite, chalcopyrite, chrysocolla, clinochlore, clinozoisite, epidote, goethite, gypsum, hematite, muscovite (as 'sericite'), opal (as 'hyalite'), prehnite, pumpellyite, pyrite, quartz, siderite, sphalerite, stellerite, titanite.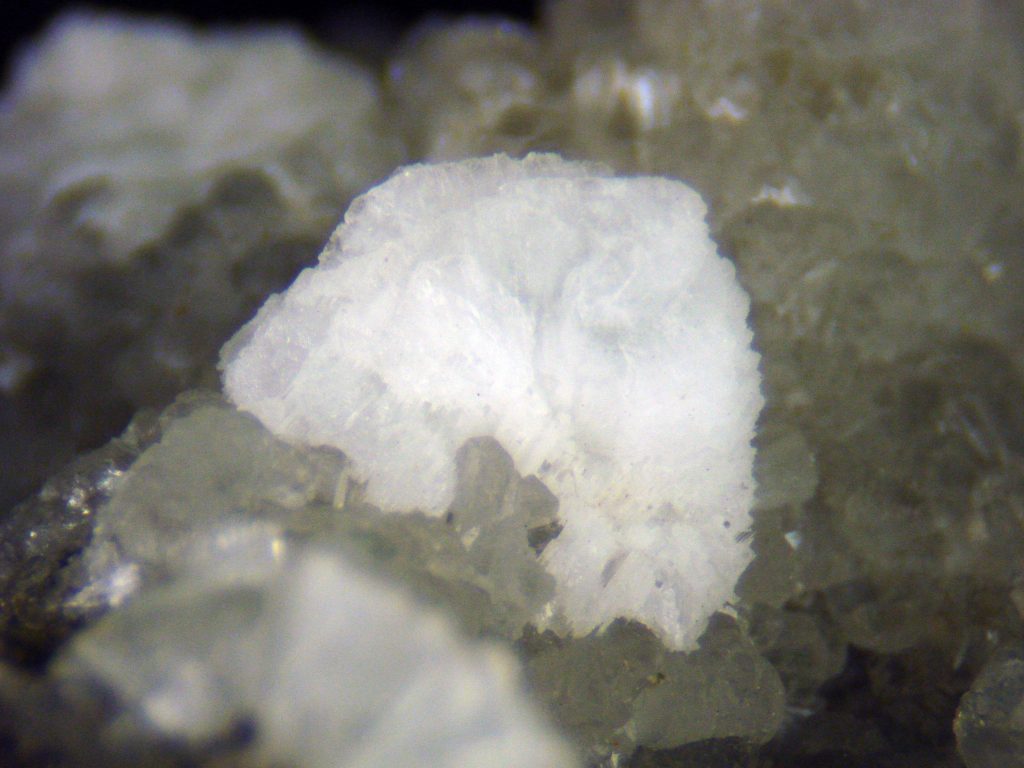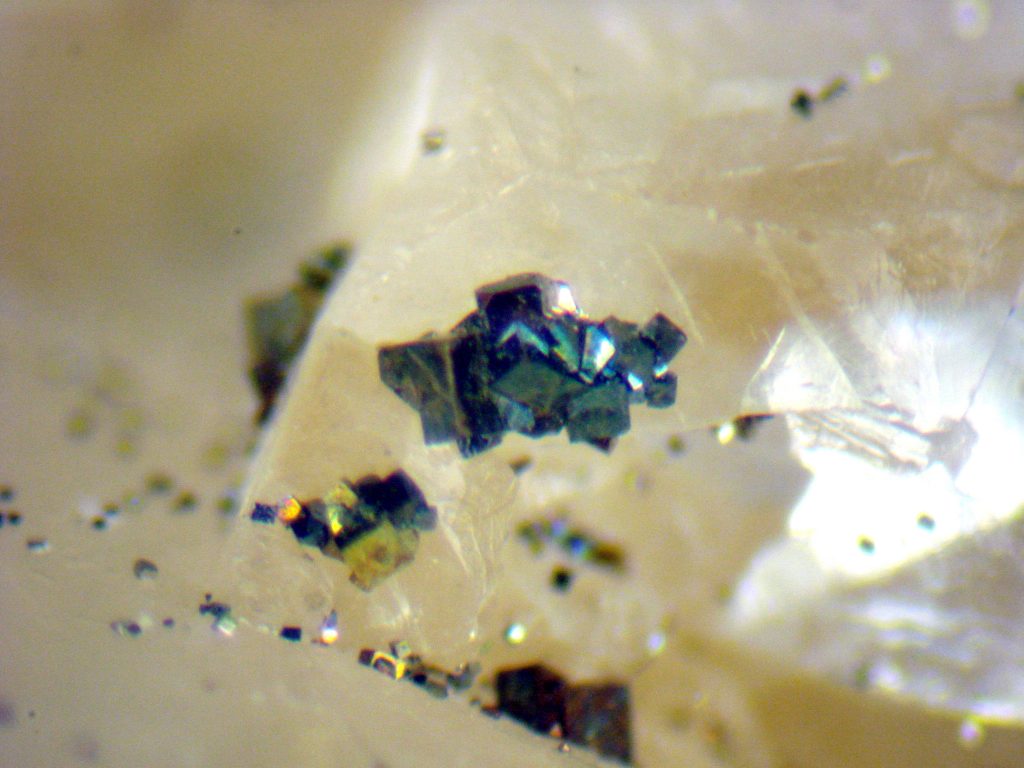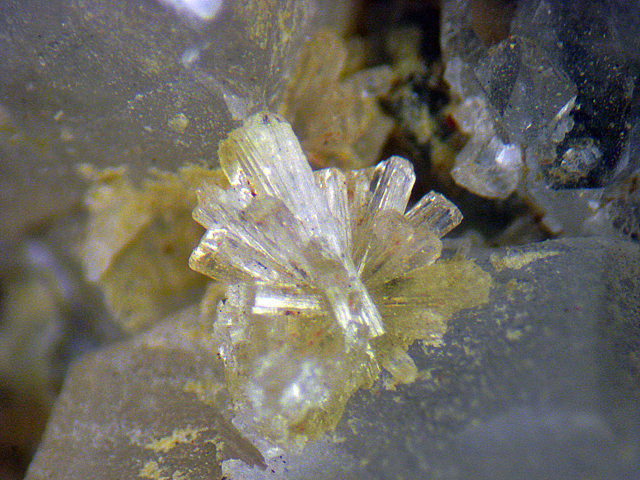 References:
Broom, J. (1992), Lake Cooper Quarry Research Thesis: The Cambrian Volcanics of Colbinabbin, their Stratigraphy, Petrology, Geochemistry and Potential as an Ore Forming Environment.
Day, B. (1989), Northern Victoria in Zeolites of Victoria, Special Publication No. 2, Mineralogical Society of Victoria.
Henry, D.A., Birch, W.D. & MacRae, C. (2005), Manganaxinite from Pyles limestone near Benambra and ferroaxinite from Corop Victoria, Australian Journal of Mineralogy Volume 11 No.1