Now available here.
There are more than 1,500 species recorded in Australia, and this publication aims to illustrate more than half of those. Australia also has 186 Type Locality minerals (and counting).
There are 715 full-colour pages in this first volume and it includes the minerals from acanthite through to cyrilovite.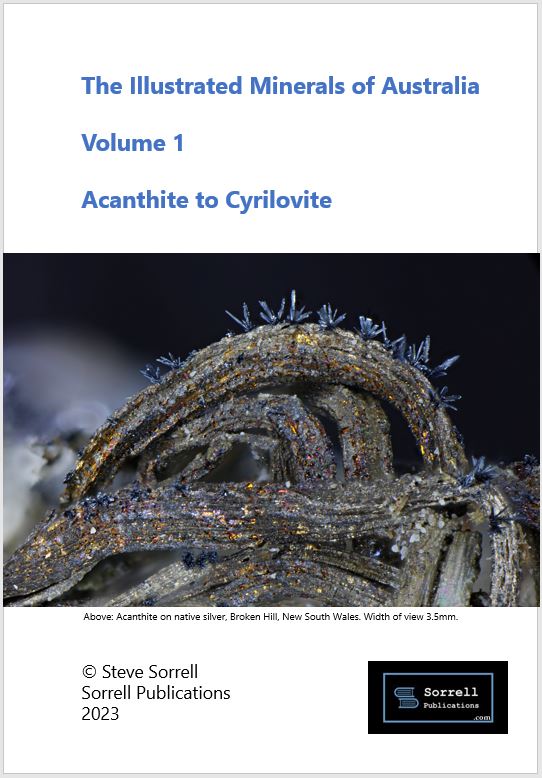 Check out other publications here.