Azurite, a copper carbonate mineral, formula Cu3(CO3)2(OH)2, has long been a favourite among mineral collectors. This deep blue mineral is prized for its intense colour and crystal formations. But what exactly is azurite, makes this mineral so special, and what makes it so appealing to collectors? In this guide, we'll take a closer look at this beautiful mineral and explore some of its most interesting features and where you can you find it, including in Australia.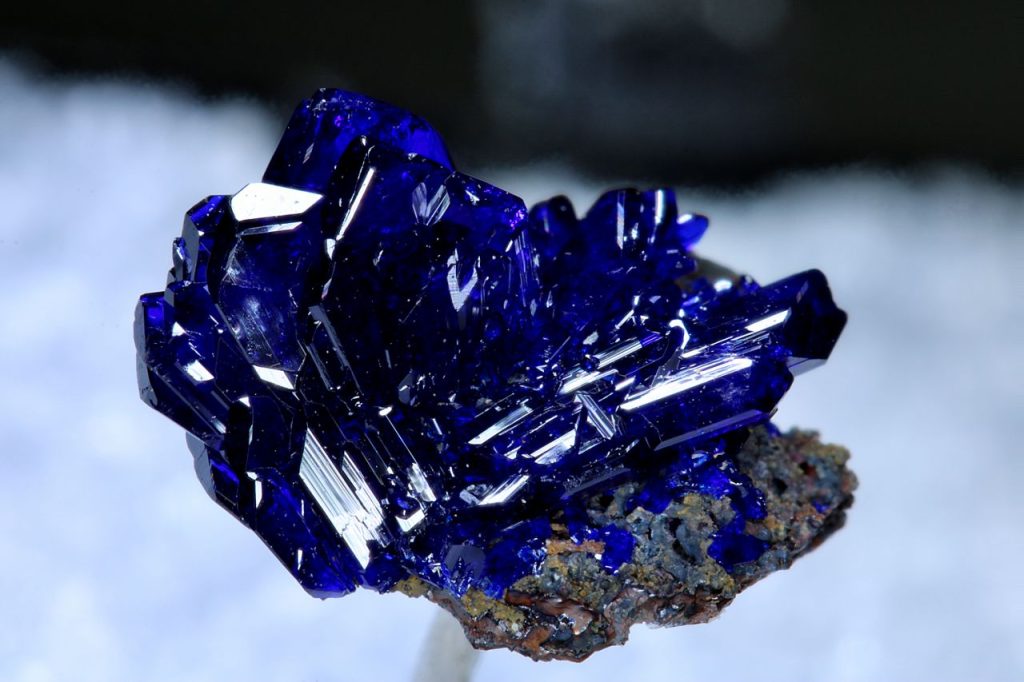 Properties and formation
Azurite is a secondary copper mineral that forms in the oxidized zone of copper deposits. It is usually found alongside other copper minerals such as malachite and chrysocolla and can occur in a variety of crystal forms. These are typically tabular to prismatic crystals of a deep blue colour.
History
It has been used for centuries as a pigment for paint and ink. It has been found in Egyptian tombs dating back to the 4th millennium BC, and was also used by the ancient Maya and Aztecs, and by the ancient Chinese. In medieval Europe, this mineral was ground into a powder and mixed with oil to create a paint. It was the most important blue pigment in European painting throughout the middle ages and Renaissance until it was replaced when "Prussian blue" was discovered in the 18th century.
Appeal
When it comes to collecting azurite, there are a few things to keep in mind. One of the most important is the quality of the specimen. Azurite specimens that are well-formed and have a deep, rich color are highly sought after. Other factors to consider include the size of the specimen and the presence of other minerals. Azurite specimens that are found in combination with malachite, or partially pseudomorphed by malachite, are particularly prized by collectors.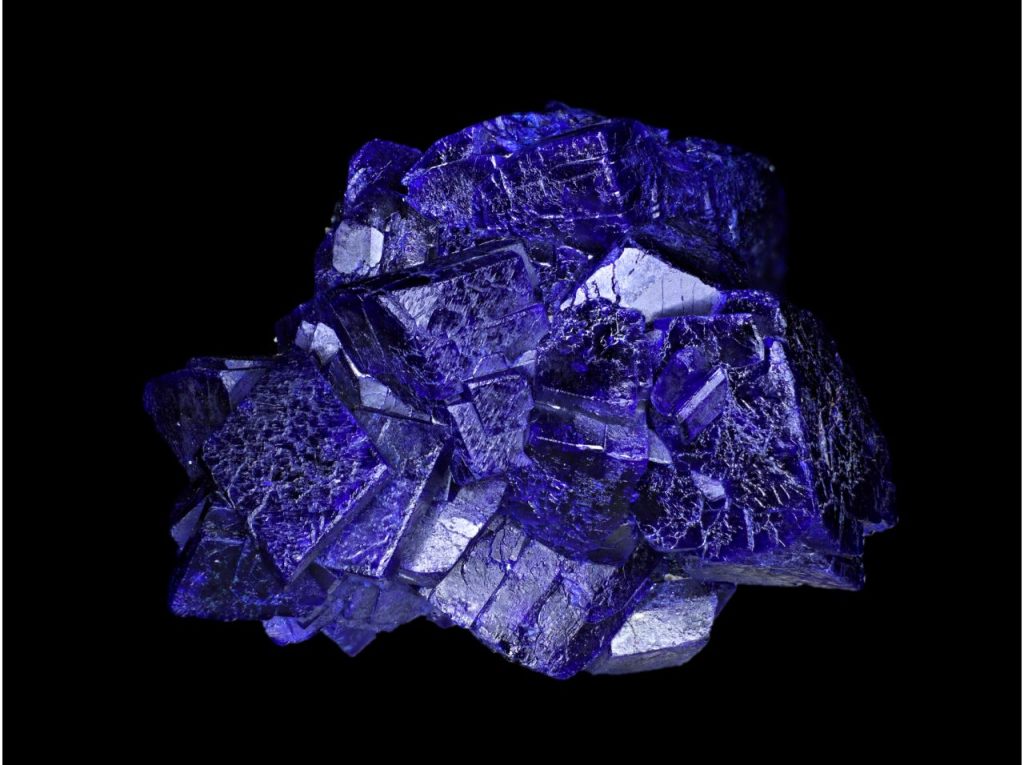 Occurrences
Despite its appeal, it is not a rare mineral and can be found in many parts of the world in the upper oxidized portions of copper ore deposits. However, high-quality specimens are not as common and can fetch high prices.
Australia is one such place where azurite can be found, and many Australian specimens are highly sought after by collectors. In particular, the Broken Hill mines in New South Wales are known for producing azurite specimens with striking blue colours and well-formed crystals.
Other notable occurrences include:
In other mines in New South Wales, Queensland, and South Australia.
The Northern Territory, where Azurite Suns have been found. Learn more about these here.
The Milpillas mine in Mexico, which is known for producing large, high-quality azurite crystals.
The Tsumeb mine in Namibia, which has produced some of the finest azurite specimens in the world.
In Morocco, where specimens can be similar to those from Milpillas.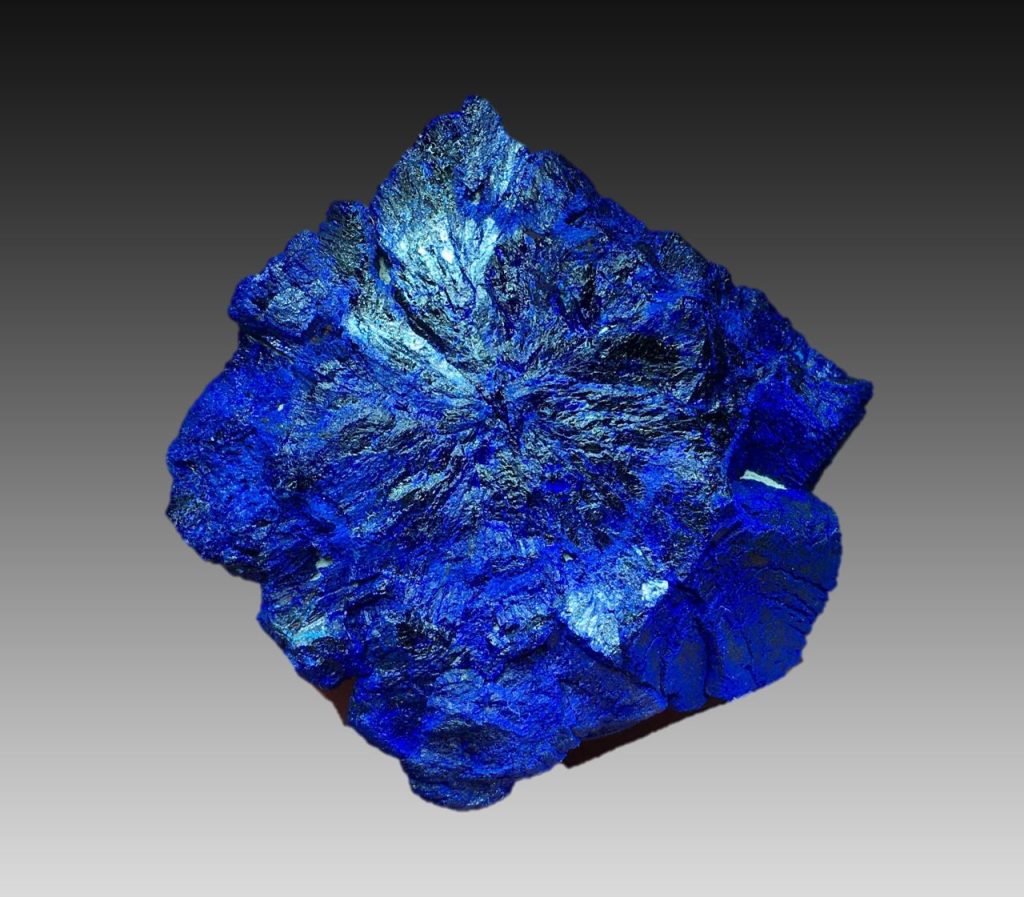 Final Thoughts
In summary, azurite is a fascinating and beautiful mineral that has long captured the attention of collectors. Its striking deep blue color make it a standout among other copper minerals. And while it can be found all over the world, Australia is home to some of the finest specimens. Whether you're a seasoned collector or just starting out, azurite is definitely a mineral worth adding to your collection!
Find out more about this mineral on Mindat and see other specimens in my collection.