Went out for a drive today to see the Byaduk Caves on the western slope of Mount Napier, western Victoria. Mount Napier is thought to have erupted around 40,000 years ago, so geologically is still young. The volcano is mainly a lava shield with a breached scoria cone. Lava flowed south and west, and in the west created lava tunnels as well as other interesting things. In places, the top of the tunnels have collapsed creating the Byaduk Caves.
One of the caves is accessible, however we didn't go down into it today, but will next time we visit.
Below: Me standing on top of a lava tunnel with Harman Cave behind me.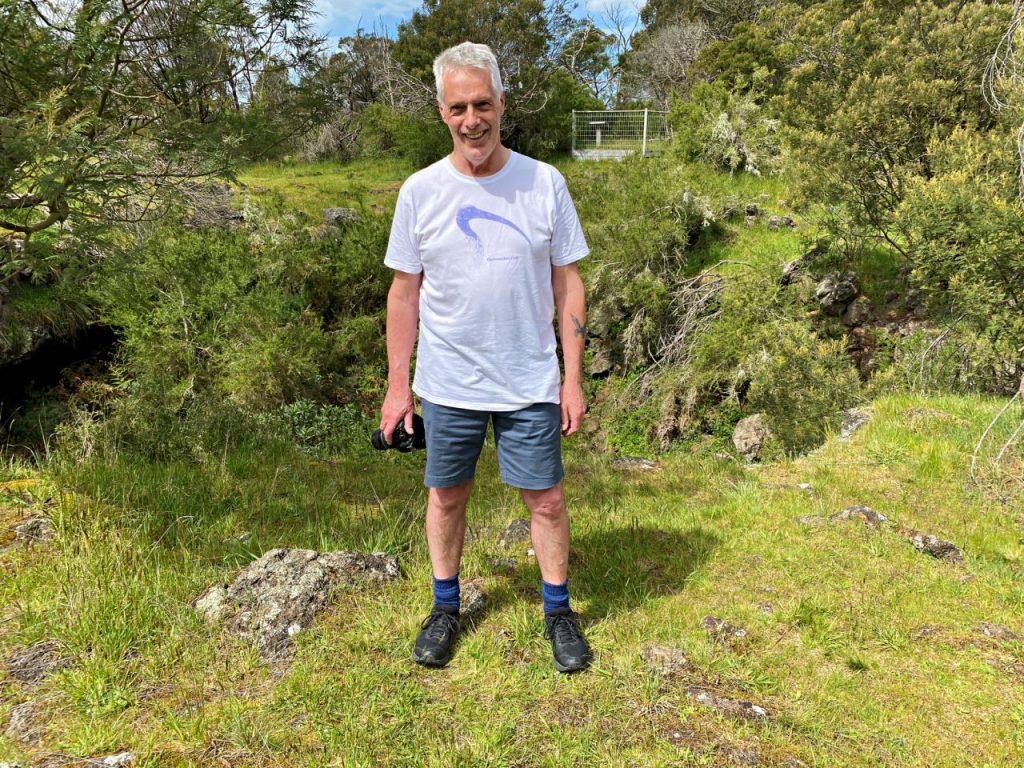 Below: Bridge Cave (a sinkhole), Byaduk Caves. Note the sun shining on rocks under the arch slightly left of centre. This sunlight is coming from one of the other sinkholes.