The late Margaret and Keith Brown of Echuca had many trips through New South Wales and Queensland, collecting minerals themselves, or swapping/purchasing with other mineral collectors. This post highlights specimens from their collection from lesser known localities in New South Wales.
Featured image: Apophyllite, Oak Flats, New South Wales
Boggabri
An area about 25km northwest of Gunnedah, Boggabri is well known locally for agates, chalcedony and thunder eggs. One specimen has hyalite opal and siderite rhombs.
Bonalbo
Bonalbo is about 35km northwest of Casino. Various zeolites in friable vesicular basalt.
Bundella
Bundella is about 25km northeast of Coolah and a similar distance south of Tambar Springs. A specimen of basalt with chabazite (phacolite) on a bed of analcime and natrolite in a vugh.
Caniaba
Caniaba is a few km west of Lismore, between Lismore and Casino. Loose crystals of chabazite to 18mm across labelled as from Caniaba Quarry, Casino.
Evan's Head
A piece of solid lightning! This is a fulgurite (based on the Latin world for thunderbolt) and is a hollow tube formed when lightning strikes sand. It causes temperatures of around 3,000 degrees C, fusing the sand. This is from Evan's Head, New South Wales.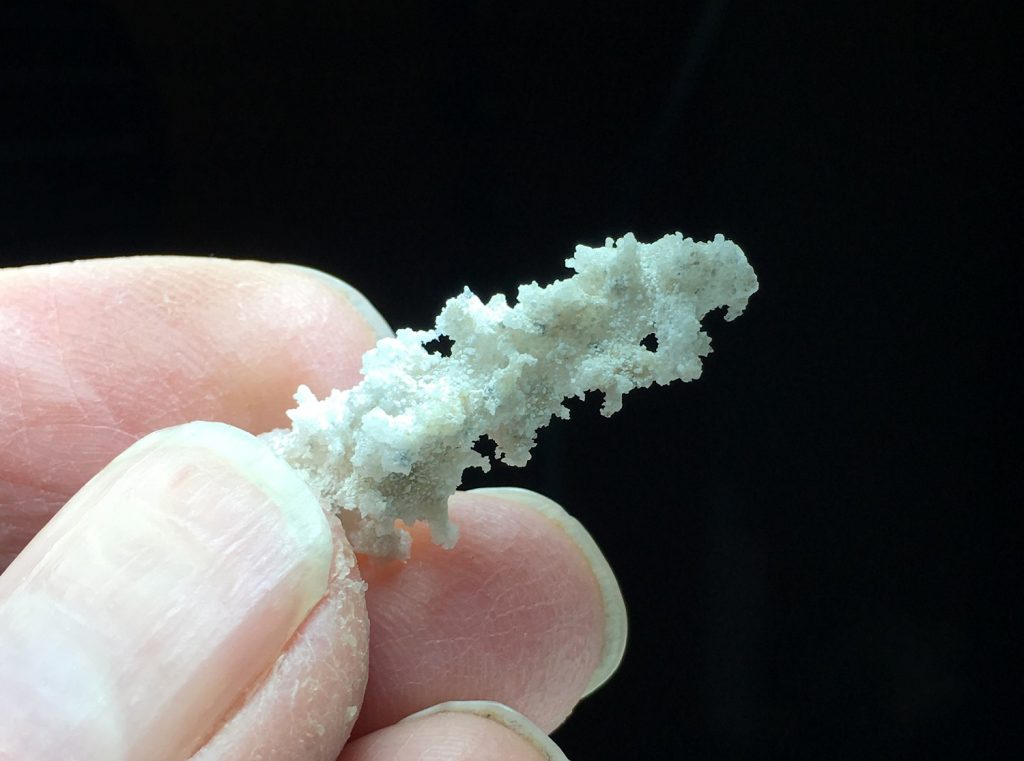 Lynches Creek
Lynches Creek is about 15km north of Kyogle. Analcime in basalt.
Mallanganee
Mallanganee is about 25km west of Casino. Phillipsite in red vesicular basalt.
Oak Flats
A specimen of hexagonal calcite crystals with small apophyllite crystals nesting between the blades. According to Eric von Werstak, the Cleary Bros Quarry (now Hansons) at Oak Flats produced apophyllite and prehnite with calcite.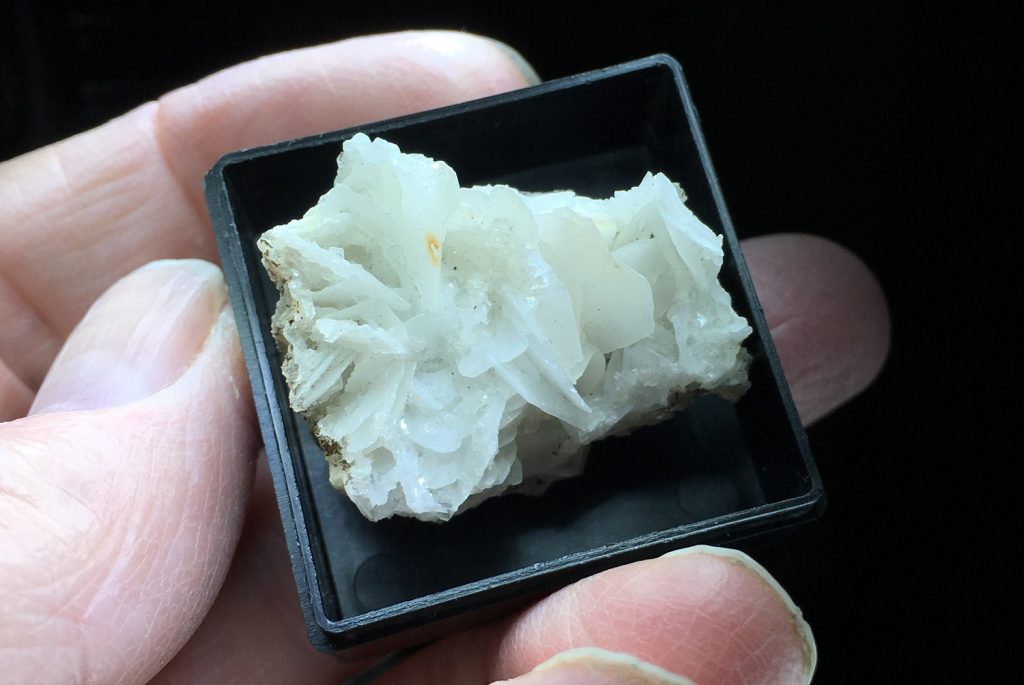 Unanderra
A quarry at Unanderra produced heulandite and is renowned for it along with the rare zeolite ferrierite.
Uralla
Uralla is about 20km southwest of Armidale. The Browns purchased a specimen of black schorl tourmaline with crystalline quartz and white feldspar from this locality.