…is now available here.
This month, in this 74 page full-colour issue we have the following articles:
Minerals and Artificial Intelligence (AI). Just what is Artificial Intelligence, and of what use can it be to mineral collectors.
Centurion Mine near Dragoon, Arizona. This month, Rolf takes us to a rattlesnake-infested mine in Arizona.
Mineral Snippet – Brizziite
Minerals and Elements: Scandium
Introducing Mineral Matters – a new mineral newsletter with articles posted regularly, direct to your inbox.
Illustrated Minerals of Australia Volume 2, Part 10 – Fluornatrocoulsellite to Fukalite. The next installment of a significant undertaking documenting the 1,500 or so mineral species recorded in Australia.
Locality Snippet – Imiter Mine, Morocco. This month, we look at a well-known silver mine in the Drâa-Tafilalet Region of Morocco.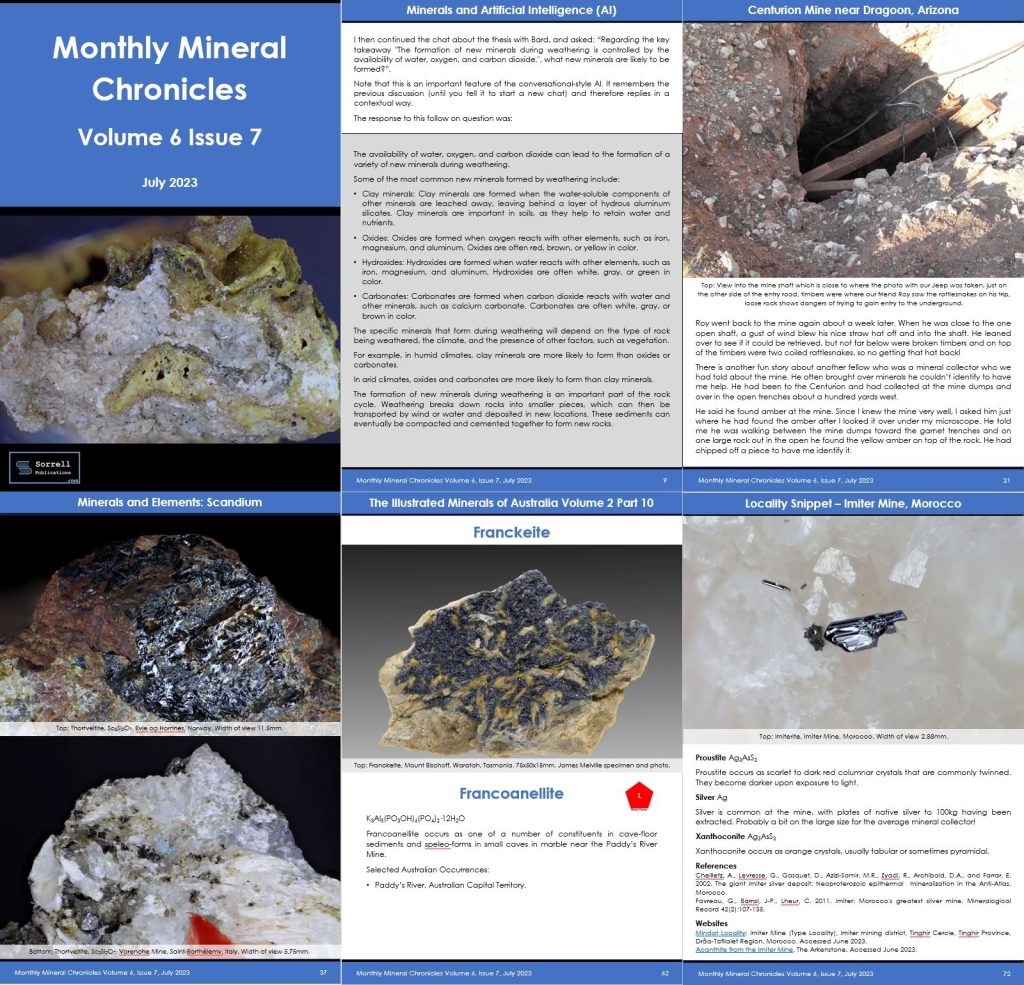 Check out previous issues here.